517 E Pike St.
1910
The Overland Building is a Capitol Hill auto-row property dating back to the turn of the 20th Century. D. E. Whitman and T.A. White constructed the building for one of the largest automobile houses on the West Coast, J. W. Leavitt & Co.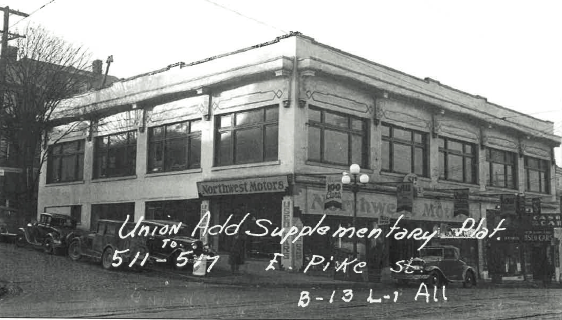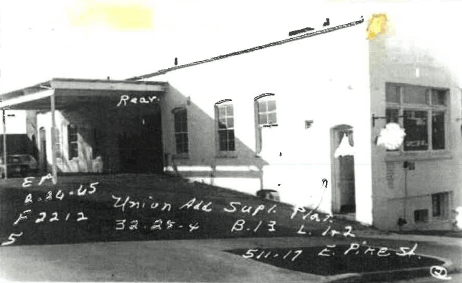 Wyllis-Overland
1910-1963
In 1910, Leavitt & Co. sought to headquarter their Overland Motors brand into Seattle. After a period of near failure, the brand was revived by automotive pioneer John Willys and restructured as Willys-Overland. Willys-Overland was second in sales only to Ford Motors leading up to WWI, in 1918.
Wartime Jeep Production
1941-1963
During WWII, the U.S. War Department sought automakers who could improve upon early Jeep prototypes to meet military specifications. The War Department invited several companies to place bids, and awarded the first jeep production contract to Willys-Overland. More than 637,000 Jeeps were built by Willys and Ford during World War II alone.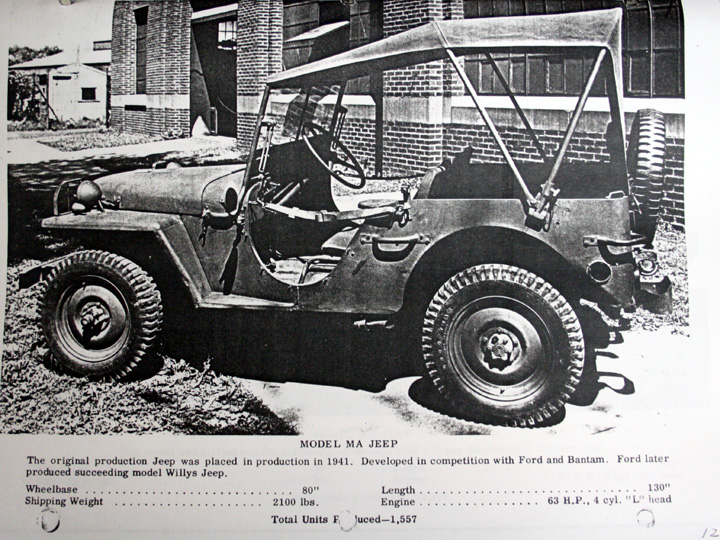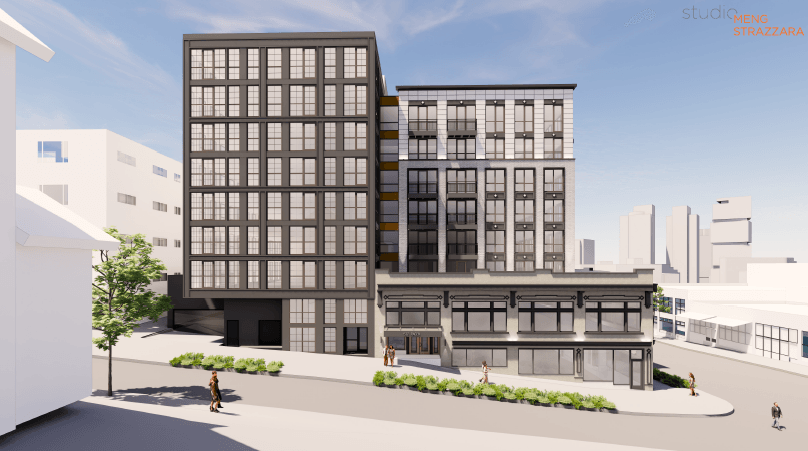 Pre-Development Period
2020 – Present
In early 2020, Hunters Capital purchased and began work on the development of this 14,000 SF urban site. Pre-Development work includes permitting, structural design, landscape design, shoring design, working with Seattle City Light, Seattle Department of Transportation and many more. One of the exciting parts of this development will be the historic façade being saved throughout construction and becoming a focal point in the finished building. Once complete, the building will be 8 stories tall, include 3-4 retail spaces, and feature 97 market rate apartments as well as an undercover parking area. Ground breaking expected in Spring 2022!